International Non Profit Foundations Case Study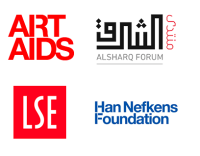 Del Canto Chambers has significant expertise in Charity Law and has helped many not for profit foundations navigate the unique legal, tax and regulatory requirements of the sector, especially with the added complexity of an international element. Some examples of foundations we have advised are:
ArtAids & Han Nefkens Foundation. We helped Dutch writer and art collector Han Nefkens set up The ArtAids foundation that uses art to raise public consciousness about Aids, which included the establishment of three separate ArtAids organisations in the Netherlands, Thailand and Spain. We also assisted with the establishment of the Han Nefkens Foundation which supports emerging international video artists through its extensive network in countries such as Thailand, Vietnam, Cambodia, Korea, Ecuador, Peru, Spain and the Netherlands.
Al Sharq Forum is an independent, international not for profit think tank, with offices in London, Istanbul, Geneva and Kuala Lumpur, that aims to develop long-term strategies and programs that contribute to the Al Sharq region and the world.
Observatorio de Habla Hispana. Conducting the negotiations between the London School of Economics and El País to create Observatorio de Habla Hispana in London.
Contact us for more information
How Del Canto Chambers delivered value
Del Canto helped identify the best legal structure and formation of these foundations, including the legal implications and special tax regime that non-profit organisations are entitled to.
We advised on the constitution and registration, ensuring their correct operation and compliance with all formal requirements across various jurisdictions. We also provide guidance on operations and governance to trustees and management.
All of these not for profits foundations faced a unique range of legal, regulatory, governance and tax issues. We successfully assisted with the design and formation of the foundations, advised on the tax and legal implications and ensured compliance at all stages of their development across numerous jurisdictions, making them tax-efficient entities.
Why choose Del Canto Chambers?
Del Canto Chambers provides dual-qualified, multi-lingual tax lawyers, who have worked on over 500 cases throughout Europe, the Middle East, Latin America and Asia, making us the counsel of choice for London-based and international clients, corporations, solicitors and tax advisers.
Corporate Cases
We have worked on several corporate cases including some of the worlds leading companies in media, luxury boats, football clubs, NGOs, investments and much more